Our experienced staff will teach each client the importance of responsible indoor tanning.


Sunvision Elite-Level2
20 minute bed with 3 facial lamps. Begin your journey to a luscious tropical tan!
1 session: $7
1 month: $35
1 year: $350
Solaris 442-T-Level3
15 minute bed with 3 ultra pressure facial lamps to help break through to a rich, luminous tan.
1 sesion: $10
1 month: $50
1 year:$500
Sun Dome (stand-up) Level4
10 minute bronzing bulbs with facial & leg tanners specifically designed to carry you away to tanning limits unknown to you before.
1 session: $15
1 month: $65
1 year: $650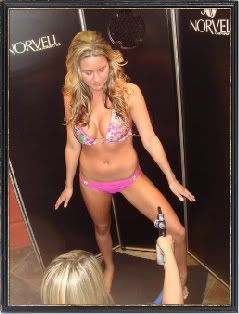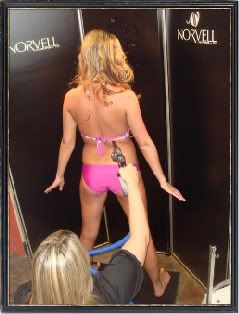 Airbrush Tan
Natural looking fabulous tan produced by a top of the line product. Lasts up to 5-6 days, won't rub off on clothes & doesn't smell.

1 session: $35
5 sessions: $150
Airbrush experience (aroma fragrance): $3